Our ancestors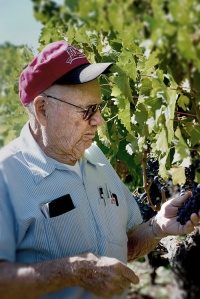 Our ancestors arrived in Napa Valley in the 1860s and early 1870s. Some were dairy farmers, and some were successful fruit farmers.
Our father, Ken Taplin, grew up in St. Helena, where he met our mother, Alice Gaylord. They had known each other since elementary school, and played in the percussion band together. When they grew up she became his high school sweetheart, and they married on the day the United States invaded Normandy during WWII. After a short honeymoon, he flew to France where he was a tail gunner in the Allied Air Force, supporting troops advancing from Normandy to Germany. He survived and returned home to his wife, and they raised us in St. Helena.
We owe him our lives but also our gratitude for holding onto the land that now provides our harvest.
The current family
We're Stephen and Bill Taplin, the fifth generation of Taplins in the Napa Valley. Our children, represented by eldest cousin Adam Taplin, are also a part of the business.
We founded Taplin Cellars in 2011 to share the magic that this valley holds, and to contribute to creating those wonderful moments when great food, great wine, and great company intersect over great conversation.
Remembering Melinda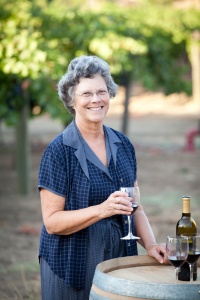 On April 8th, 2015, our family lost Melinda Taplin, Bill and Stephen's sister, to cancer. Her thoughts on the business, her incredible hospitality, and her generosity are all things we strive to carry forward into the future.
Melinda's Rosé is a wine we make in her honor. Those who knew her will never forget the times they shared with her.